We're Getting Mutants in the MCU - The Loop
Play Sound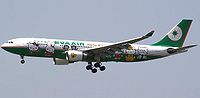 Tokyo Orientation is over! You've stepped off the airplane at Komatsu or Noto airport. What's next?
Your apartment
[
]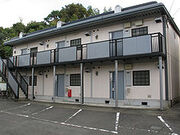 This is a helpful guide on what to expect from a Japanese apartment: http://www.japan-guide.com/e/e2207.html
Furniture
[
]
If you are moving into an unfurnished apartment - fear not! There are inexpensive ways to fill it.
Check out the Shopping Section of this Wiki for advice on cheap buying and second hand shops.
Key Money
[
]
Ask your predecessor (if you have one) before coming to Japan whether or not you will have to pay Key Money (rēkin, 礼金). Key Money in Japan literally means "gratitude money" and is a one-off, non-refundable payment you have to pay your landlord on moving into an apartment. Usually it is the equivalent of 1-3 month's rent, but it can be as much as six (6) month's rent.
Rent
[
]
Sometimes your rent will be subsidized by the Board of Education (your employer) but it varies depending on your location. Many contracting organizations removed the housing subsidies in the last year or so (2020-2021). Please check your contract to see if you are one of the lucky few with a rent subsidy.
Resident Card 在留カード zairyu kaado

[

]
All foreign residents will be issued a Resident Card (在留カード zairyu kaado). You must keep your Resident Card on you AT ALL TIMES while you are in Japan. It is possible that you will receive your card if you enter through Narita, Kansai, Haneda or Chubu airport. If there are issues in processing, your card should be sent to you within two weeks of your arrival in Japan.
The Resident Card is handled by the central government via local immigration bureaus. Please note, like the older Alien Registration Card, the Resident Card must be carried with you at all times. The most recent information from CLAIR says that the Resident Card will feature the following: photograph, name, date of birth, gender, nationality, passport number, residency status, period of stay, expiration date of Resident Card, etc. This information will also be encoded onto an IC chip embedded in the card.
A Resident card is required for many activities in Japan such as purchasing a mobile phone or opening a bank account.
The card also acts as a re-entry permit.
If you have a valid passport, a valid Resident Card, and leave Japan, in principle, you will no longer require a re-entry permit to re-enter Japan with the same Status of Residence as long as you re-enter within one year from departing and your Period of Stay does not expire while you are outside of Japan. Be sure to show your Resident Card when exiting Japan. Your Period of Stay cannot be extended while outside of Japan. Please note, the criteria for applying for the Pension Refund have not changed.
Further information can be found here: Residency Management System
Residence Record 住民票 juminhyo

[

]
The Residence Record is part of a registry of current registered addresses kept by municipal governments. Under Japanese law, all citizens are required to report their address and related matters to their municipal government who then compiles the information for tax, insurance and census purposes.
New JETs arriving after 9 July, 2012 will be required to notify their municipal government of moving in (転入届, tennyu-todoke) within 14 days of arriving in Japan and will receive a Residence Record accordingly. One of the first things you will do on arrival in Ishikawa is apply for your card. Your supervisor will most likely take you to the Municipal Office to complete the application form.
There are cases in which you may be asked to provide your record as proof of residence. You can apply for these at most local councils in your area. 
Health Insurance Card
[
]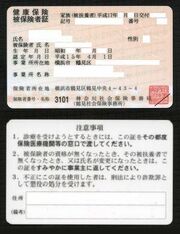 You should receive your National Health Insurance Card within a few weeks of arriving in Ishikawa. It is important to carry your National Health Insurance Card with you AT ALL TIMES as you will have to present it at a hospital or clinic should you require medical treatment. Insurance coverage may be refused if you are not carrying your insurance card.
For more information visit the Insurance section of this Wiki.
Pension Book
[
]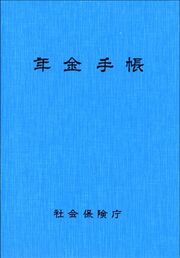 You will receive a blue Pension Book within a few weeks of your arrival. It is very important that you keep your Pension Book safe. After leaving Japan, JET participants are entitled to get a portion of the money back that they have paid into the pension plan while in Japan. This can be quite a significant sum of money, depending on how many years you stay in Japan.
For more information on claiming your pension refund, visit the Leaving Japan Section.
Banking
[
]
Shortly after arriving in Ishikawa, someone from your school or contracting organization should take you to set up a bank account so that you can be paid. Most likely you will not have a choice in which bank you may use as your contracting organization will choose the one through which they do most of its own banking (Most Ishikawa JETs use Hokkoku Bank [北國銀行]). However, you are free to open a separate account with another bank if you so wish.

Banks vs Post Office: Where to put your hard earned yen
For banking, some people swear by banks while others solely utilize the post office bank—Yūcho Bank (ゆ うちょ銀行). In bigger cities, there are more branch offices of a bank than post offices, while in other places the post office may be the only place to do your banking. In general, post offices offer slightly higher interest rates and offer a nation-wide banking system. Which service you use depends on your daily needs.

Regular Banks
Banks in Japan offer little or no interest so most JETs send their extra money home or invest their money elsewhere. However Japanese bank accounts are handy for paying utilities, transferring money domestically and using the ATM (Automatic Teller Machine). Generally, banks are open Monday to Friday 09:00 to 15:00, and are closed on all public holidays and also over the New Year's holiday period.

Bank Branch Offices
Many banks in Japan are regional and do not have branches all over the country. However, you should be able to use your ATM card to withdrawal money from ATMs of other banks. These transactions will cost ¥100~¥300.

Many JETs use Hokkoku (北國 - the green bank), Hokuriku (北陸 - the red bank), or Noto-Shin (のとしん - the carrot bank) to do their banking because they have a large number of branches within the prefecture.

Opening an Account
For banks, there are two types of accounts:
- Ordinary Deposit (futsū yokin, 普通預金) - Withdrawals and deposits available at any time in banking hours.
- Fixed Term (tēki yokin, 定期預金) - Deposit term is fixed, no withdrawals or deposits until maturity. More interest than an Ordinary Deposit.
Other kinds of accounts are available at different banks. Personal checks are not common in Japan and have high service charges.
To open a bank account you require:
- Identification (Residence Card, National Health Insurance Certificate or passport)
- Hanko (also called inkan) - This is commonly used in place of a signature.
For more information on banking and finance visit the Money Matters Section of the Wiki.
Telephones
[
]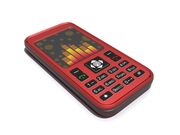 Mobile / Cellphones
[
]
Once you are in possession of your Residence Card and your bank card you can buy a mobile phone / cellphone. You can also used an unlocked phone from your home country and get a SIM card through a provider in Japan.
The most common provider for JETs in Ishikawa is Softbank, although some JETs use AU or Docomo. The quality of coverage may vary depending on your location, so talk to other JETs in your area before making a choice.
If you choose to go with the Softbank White Plan, phone calls and text messages (SMS) are free to other Softbank users 01:00 - 21:00.
Many JETs also choose to go with Sakura Mobile. They have English support and you can usually pick up your SIM card at the airport when you land or at the hotel during Tokyo Orientation. If you're on a budget or don't need English support, please note that it is a more expensive option compared to those without English support. Sakura Mobile uses Docomo cell towers.
Prepaid phones are not common in Japan and it may be difficult to get one in Ishikawa.
Landlines
[
]
This website provides useful information on how to get an NTT landline telephone connected:
http://www.bbapply.com/faq/arrange-ntt-phone.html
Payphones (Kōshū denwa, 公衆電話)

[

]
When using a public telephone, insert a ¥10 coin to get a dial tone. You do not have to dial the area code if it is a local number.
Magnetic telephone cards (terehon kado) may be used to make phone calls at public telephones. You can buy them at most convenience stores, department stores and sometimes vending machines.
Phoning Home / Making International Calls
[
]
Purchase an international telephone card (kokusei terehon kado) from a convenience store or department store to make international calls.
Dial the international dialing access code (010).
Dial the country code of the country you are calling.
If the number starts with a 0, drop the 0 and dial everything else.
You cannot make international calls from all public telephones. Please check to see whether 'International and Domestic Card Telephone' is written on a gold plate on green public telephones. You can also make calls on gray international public telephones.
Country Codes for Overseas Calls (Japan: 81)
Country
Code
Country
Code
Country
Code

Antigua and Barbuda

Argentina

Australia

Austria

Barbados

Belgium

Brazil

Bulgaria

Canada

China

Finland

France

Germany

Ghana

Greece

Hungary

1-268

54

61

43

1-246

32

55

359

1

86

358

33

49

233

30

36

India

Indonesia

Ireland

Israel

Italy

Jamaica

Kenya

Luxembourg

Malaysia

Mongolia

Mexico

Netherlands

New Zealand

Norway

Peru

Philippines

Pakistan

91

62

353

972

39

1-876

254

352

60

976

52

31

64

47

51

63

91

Portugal

Russia

Saint Lucia

Serbia

Singapore

Slovenia

South Africa

South Korea

Spain

Sweden

Switzerland

Thailand

Trinidad & Tobago

Turkey

United Kingdom

USA

351


7


1-758


381


65


386


27


82


34


46


41


66


1-868


90


44


1
Internet
[
]
Some apartments come with internet built into the building while other apartments require you to find your own provider. If you have a predecessor and you are moving into their old apartment, it would be smart to ask about the status of the internet.
If you have to find your own internet provider, Asahi Net is a major award-winning Internet provider in Japan that provides English signup and English customer service for their broadband mobile (pocket wifi and SIM card) as well as fiber-optic lines throughout Japan. Once you know your address in Japan, you can use this form to check whether or not your apartment building is compatible with their internet installation.
You can also apply for internet with most of the major phone companies. In some case they will offer discounts if you purchase your mobile phone plan through the same company.
Car
[
]
Depending on your location and how many schools you have to visit, getting a car in Ishikawa is something you may need to consider. Some ALTs are also required by their contracts to have a car (check your contract). Visit our Driving Section for more information on how to get a car.
In order to drive in Japan, you must have a Driver's License from your home country and an International Driver's Permit (IDP). IDPs ARE ONLY VALID FOR A PERIOD OF 12 MONTHS AFTER YOU INITIALLY LAND IN JAPAN (regardless of what it says on your international drivers license).
Apply for an IDP before you leave for Japan:
In Japan, the only acceptable IDPs are those issued by countries included in the 1949 Geneva Convention. Please check this site to see if your home country is included.
What to carry with you AT ALL TIMES
[
]
Your Residence Card
Your passport (if you haven't yet received your Residence Card)
Your National Health Insurance Card
Your home country Driver's License and your International Driver's Permit (if you are driving)
Post-arrival Checklist
[
]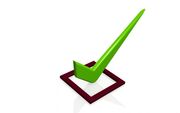 After arriving at your placement in Japan, please look over the Post-Arrival Checklist found in the JET Programme General Information Handbook 2022 (GIH pg 81, pdf pg 43).
It includes some of the things listed above as well as things like
asking for a staff name list and/or office seating plan at your office,
confirming important contact numbers (i.e. Area Leaders, Prefectural Advisors, Embassies/Consulates, and emergency services), and
preparing for self-introductions, speeches, etc.