We're Getting Mutants in the MCU - The Loop
Play Sound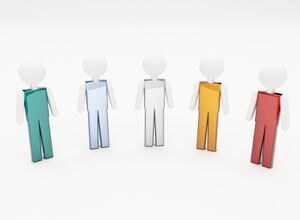 About the PA system
[
]
The PA (Prefectural Advisor) system provides JETs with support and advocacy. We are here to help people with problems they cannot resolve with the help of their supervisor. From workplace-related issues to more personal problems, and to provide support to help make JET a positive and rewarding experience.
Who are the PAs?
[
]
They are members from the JET community, who have taken the extra responsibility of being a PA. It is not a paid responsibility and there is no special contract for their work. They are essentially a JET with extra work duties on top of being a CIR or ALT. PAs are recognized by CLAIR and coordinated at the local level by the Ishikawa International Affairs Division:
The PA's Professional Duties
[
]
Your PAs are a focal-point for information distribution. We receive information from many different sources and forward it on or post it here if it's useful. We send out: information on JET and non-JET events; CLAIR updates; consulate and embassy notices; changes in policies or laws that affect JETs; info from JETs to JET Orientations and training conferences. Orientations aim at preparing JETs for work and helping JETs and the Ishikawa community work better together. We advocate cross-cultural understanding between JETs and their Japanese colleagues and provide classroom and cultural advice through (prefectural) seminars and workshops. Examples of conferences we organize: new-JET orientations; August - (new ALT) Seminar; November - Mid-year ALT Conference (largely organized by the Conference Coordinator at the Prefectural Education Center and the ALT PA Projects
Depending on the PAs own workload in any particular year and the activity of Ishikawa AJET, PAs may run social nights or projects which get JETs together outside work.
Counseling

[

]
Don't hesitate to make use of these support lines. You don't need to have an emergency to call them.
The JET Line: 03-3591-5489. Based at CLAIR offices in Tokyo. Available weekdays 9am-5:45pm.
AJET Peer Support: 050-5534-5566.  8pm-8am, 365 days a year! An open ear for all JETs.
TELL Lifeline : 03-5774-0992. 9am-11pm daily. Free, anonymous telephone counseling and support across Japan. 
TELL Counseling : By appointment only. TELL Counseling is the only professional psychotherapy and counseling center in Japan staffed by licensed professionals
Area Leaders
[
]
Ishikawa JET Area Leader System is designed to give new JETs day-to-day living support, especially in the first few weeks of their stay. AL Support System aims to help you smoothly integrate into your community so you can start to feel at home here before you even arrive. It aims to help you quickly and effectively resolving day-to-day living problems so you can spend more time enjoying the JET experience and this incredible place in which we live!
We've divided Ishikawa into regions, each with various Area Leaders. Area Leaders are volunteers from the JET community who help orientate new JETs to their surroundings. 
Area Leaders and PAs: What's the difference?

[

]
Area Leaders help orientate you in your community, and Prefectural Advisors (PA) help resolve personal and/or work related problems.
While your Area Leader can help you with locating places to buy things when setting up your apartment, finding good places to eat out, showing you around the area and helping you with other information about where you live, they are not responsible for counseling, helping you with workplace-related issues, advising you on problem resolution or similar matters. If you experience any problems while you are on the JET Programme, that you cannot resolve by yourself or with the help of your supervisor, please contact your PA.
Other Resouces
[
]
Reporting a Crime
[
]
Information for Victims of a Crime
Supporting the Victim of a Crime
[
]
Supporting the Victim of a Crime
Ishikawa Police Help Line
[
]
Foreign language support for reporting incidents in Ishikawa.
9am-5pm, weekdays.
076-225-0555
Female-only Police Help Line
[
]
This is a special police line in Ishikawa for female victims of crime who want to speak to a female receptionist and have their case handled by female officers. English support may be limited to what the receptionist and officer know.
076-225-0281